Announcing WPESA3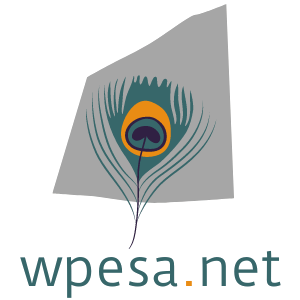 Welcome to WPESA (Workshop on the Political Economy of South Asia), a forum for early career scholars to share their work on South Asian political economy. We aspire to connect scholars across political science, economics, and related fields.
Our third workshop is coming soon, now 31 March and 1 April, 2022 (formerly 27-28 January, 2022) on Zoom.
Our schedule will be released in early March 2022. Check back here to register and access the papers!
Apply to Present and Discuss at WPESA3!
Submission Deadline: 1 March 2022
Presenters Notified: ~ 8 March 2022
Papers Circulated: 15 March 2022
In light of the success of our first two workshops, we are pleased to announce the third, virtual meeting of WPESA on 31 March - 1 April, 2022.* WPESA is a venue for junior researchers to share early-stage work and meet others interested in the political economy of South Asia.
(* Please note we have had to push back the program from its initially-scheduled January 2022 date. We thank you for your patience!)
We invite submissions that consider the political economy of South Asia, broadly defined, and encourage empirical work. In addition to article-length manuscripts, we also welcome well-developed research designs/PAPs.
The workshop aspires to connect junior scholars working across political science, economics, and related fields. We particularly encourage researchers from South Asia to apply. Extra consideration will be given to those who attended our first two meetings, and those who will contribute to community-building by attending all sessions. Presentation slots are reserved for early career researchers, including graduate students, post-docs, and non-tenure-track faculty. We welcome more established scholars to join as participants and discussants.
Both days of the workshop will feature 45-minute sessions held over four hours. Sessions will cover one paper that will be provided in full two weeks ahead of time to all valid registered participants with institutional affiliations. In each session, we will invite the discussant to begin with their comments (brief presentation optional) and allow the presenter to respond. Then, the majority of the time will be dedicated to comments from other participants. In addition, we aim to hold a practitioners' panel, with more details to come soon.
The workshop will be held over Zoom on Thursday 31 March and Friday 1 April 2022. Sessions will run from 7-11am Pacific time (10am-2pm Eastern, 3-7pm UK, 7-11pm Pakistan, 7:30-11:30pm India, 8pm-midnight Bangladesh).
The deadline for submissions is Tuesday, 1 March 2022. Presenters will be notified around 8 March 2022.
WPESA2
2 April 2021
| | |
| --- | --- |
| 10:00 — | Introduction, Chai, and Chat |
| 10:15 — | "Voting as a Family? Explaining Differences in Vote Choice within Households in Delhi" |
|   | Rahul Verma (Discussant: Adam Auerbach) |
| 11:00 — | "Political Parties and Crime Responses" |
|   | Hamna Ahmed (Discussant: Nirvikar Jassal) |
| 11:45 — | Break/Social Event |
| 12:30 — | "Left-Behind or Left-Ahead: Implications of Male Migration on Women's Political Behavior in India" |
|   | Rithika Kumar (Discussant: Gareth Nellis) |
| 1:15 — | "Discrimination in the House: Legislative Quotas & Political Opportunity in Pakistan" |
|   | Fahd Humayun (Discussant: Jennifer Bussell) |
3 April 2021
| | |
| --- | --- |
| 10:00 — | Introduction, Chai, and Chat |
| 10:15 — | "Practitioners Panel" |
|   | Anisha Singh, Durgesh Pathak, Selim Raihan |
| 11:00 — | "Service Delivery, Corruption, and Information Flows in Bureaucracies: Evidence from the Bangladesh Civil Service" |
|   | Martin Mattsson (Discussant: Danny Hidalgo) |
| 11:45 — | Break |
| 12:00 — | "The Importance of Being Earnest: What Explains the Gender Quota Effect in Politics?" |
|   | Sugat Chaturvedi (Discussant: Rachel Brulé) |
| 12:45 — | "The Gender Turnout Gap Revisited: When Do Women Participate (Un)Equally in the Electoral Process?" |
|   | Franziska Roscher (Discussant: Tanushree Goyal) |
| 1:30 — | Optional Lunch |
WPESA1
6 November 2020
| | |
| --- | --- |
| 10:00 — | Introduction, Chai, and Chat |
| 10:15 — | "How do Religiously Conservative Parties Mobilize Women? Theory and Evidence from India" |
|   | Anirvan Chowdhury (Discussant: Sarah Khan) |
| 11:00 — | "Being Seen by the State: Cash Transfers and Women's Political Participation in Pakistan" |
|   | Rehan Jamil (Discussant: Cecilia Mo) |
| 11:45 — | Break |
| | |
| --- | --- |
| 12:00 — | "Is Mandating Representation in Two Dimensions Better than One? |
|   | The Political Economy of Gender & Caste in Contemporary India" |
|   | Aliz Toth (Discussant: Pavithra Suryanarayan) |
| 12:45 — | "Dishonest Politicians and Public Goods Provision" |
|   | Moogdho Mazab (Discussant: Milan Vaishnav) |
| 1:30 — | Optional Social Event |
7 November 2020
| | |
| --- | --- |
| 10:00 — | Introduction, Chai, and Chat |
| 10:15 — | "Partisanship and Exposure to Counter-Attitudinal Information" |
|   | Rajeshwari Majumdar (Discussant: Mashail Malik) |
| 11:00 — | "Hearts and Minds: Development and Insurgency in Northeast India" |
|   | Himangshu Kumar (Discussant: Aditya Dasgupta) |
| 11:45 — | Break |
| 12:00 — | "Whose Upward Mobility?: Effect of Gender Quotas in Advancing Women's Political Careers" |
|   | Komal Preet Kaur (Discussant: Emmerich Davies) |
| 12:45 — | "Ramadan Spirit and Criminal Acquittals: Causal Evidence from Pakistan" |
|   | Sultan Mehmood (Discussant: Niloufer Siddiqi) |
| 1:30 — | Optional Social Event |